Gone are the days when one had to wave at a taxi. Then as soon as they waved, the driver shook their head and drove away.
With ride hailing apps coming to the picture you no longer have to wait for rides. 
As soon as you enter the app and provide details like location and kind of ride you want the ride is there at your location.
This is especially in a handful of minutes limiting the wait time for the same considerably. 
This, in turn, has made profits of the ridesharing industry soar up considerably to a great extent. Also, it has put the services in the category of an altogether competitive as well as flourishing market.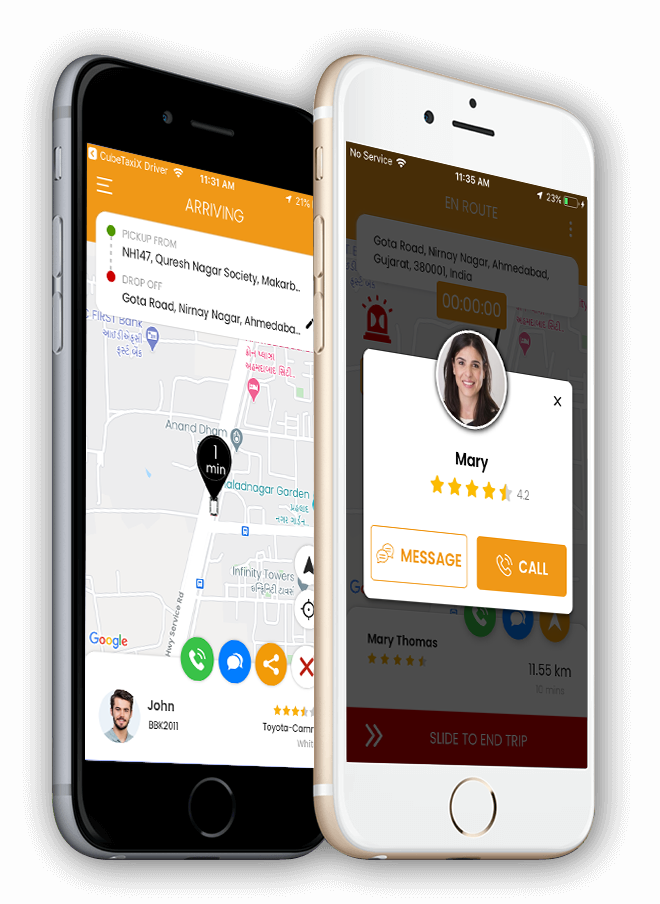 Today if you visit the Play Store or App Store, you will meet many taxi booking apps. These promise to transform your overall ride experience. Out of these all, we have listed the best that riders depend upon and you should too. 
5 Best Taxi and Ride Hailing Apps Riders Depend Upon All Over the World
Uber
This is one taxi solution that ever since its creation in 2009 has been at the pinnacle of ridesharing and hailing.
It offers unique and innovative ride experiences to riders through its services available on the Google Play Store and iOS App Store. The solution currently offers its ride services in almost every place in the world. 
Ola
A ridesharing platform created for India and now slowly making its way across in the UK is a pioneer in the field of ridesharing.
Offering riders a large variety of ride types it makes sure ride experiences are always unique for them. 
Hailo
Based in UK, Hailo currently offers its ridesharing services in places like Singapore, Spain, etc to name a few. It provides metered taxi services as well as book in advance feasibility to them as well.
Easy Taxi
Having a fleet of close to around 400000 drivers and a user base of 17 million the solution provides its ridesharing services across 420 cities as well as 30 countries all over the world.
This is through its app available on the smartphone as well as iPhone respectively. 
GrabTaxi
Southeast Asia today is a hub for new tech innovations thus it becomes obvious that one will observe many new on demand services such as ride services in particular coming into creation.
One very popular among them is GrabTaxi. Offering services in Singapore, Thailand and Hong Kong it has gone on to become a prime ridesharing service provider riders in Asia depend upon. Especially for availing of rides from one place to another. 
Apart from these ridesharing service providers, other popular solutions include Curb, Gett, Juno, Wingz, to name a few. These have gone onto becoming a one-stop solution for riders when availing of rides. Also, when going from one location to another with utmost convenience as well as comfort. 
So, next time, you need a ride without waiting too long, make sure to book a ride from the ride hailing apps given above.
This will make sure to innovate your overall ride experience and cover locations with considerable ease so as to say.